Robin George proudly presents the LovePower and Peace CD

The entire profits go to these charities: Compton Hospice Wolverhampton, Haven House Essex, BCAT(Birmingham Centre for Arts Therapies)

Click here to buy: http://www.angelair.co.uk : Amazon UK : Amazon DE : Amazon JP : SpinCDS : CD Universe : Bestbuy : Myhypermart :Grooves Inc Click Here to buy from I-Tunes or Spotify



E

xcepts from the recording session in March at Robanna's Studio's in Birmingham


Click on Playback Menu Button for Charlie George interviews with LovePower artists,
Jaki Graham, Daniel Boone and Andy Pyke of Marshall Law.


Filming: Roger Stephens and Lance Nordli :

Video editing: Luis and Eva Febrer, ELF Studios, Malaga




Robin George

Over the years I've been fortunate enough to work with many of the best musicians in the industry and it occurred to me that one song I wrote some years ago, LovePower and Peace, had been recorded by many of those talents.

I mentioned to a friend that I was planning to mix the song featuring all those artists, and he suggested making it a sharing single. It was so obviously a great idea that my enthusiasm was shared by everyone I approached. As I invited each artist to join LovePower, they would suggest others that they thought would love to be involved for example, Pete Thompson (Robin Trower Band) introduced Pete Haycock (Climax Blues Band) Dom Brown (Duran Duran) has just got involved.

Now we have over 50 fabulously talented artists on what has grown into a 17 track CD so far!

So this has become a labour of love not only for me, but for all of the great artists involved. Everyone has commented that they feel honoured to be working with such fabulous musicians for such deserving causes, LovePower & Peace Robin George.
Featuring the following artist;
Darrell Bath:

CryBaby's / UK Subs

Warren Beater:

Life/Robin George

Daniel Boone:
Daniel Boone
Debbie Bennet:
Journalist/Singer
Geraldine Blecker:
Actress/Dragon Age Origins
Arthur Brown:

God

of Hell Fire

Conny Bloom:
Hanoi Rocks
Dom Brown:
Duran Duran/Sugababes
Stevie Bray:
T

oyah Wilcox/Byron Band

David Byron:
Uriah Heep/Byron Band
Jon Camp:
Renaissance/Dangerous Music
Charley Charlesworth:
Life/Robin George
Eddie Clarke:
Motorhead/Fastway
Mel Collins:
King Crimson/Rolling Stones
Freya Copeland:
Actress/Emmerdale
Gus Dudgeon:
Dave Bowie/Elton John
Roger Flavelle:
Byron Band
Charlie George:
Singer/TV Presenter
Robin George:
Thin Lizzy/Robert Plant
The Georgettes:
Notorious/Marshall Law
Pete Goalby:
Trapeze/Uriah Heep
Jaki Graham:
Queen of Soul

Kex Gorin:

Magnum/Dangerous Music
Satnam Ramgotra

:

Inception/The Dark Knight
Ken Hensley:
Uriah Heep
Pat Hannon:
Robin George/Life
Sean Harris:
Diamond Head /Notorious
Pete Haycock:
Climax Blues Band/ELO
Karen Hunter:
Giorgio Moroder/Gary Numan
Steve Hunter:
Alice Cooper/ Lou Reed
Bob Jackson:
Bad Finger/Byron Band
Micheal Levine:
Composer / Cold Case
Dave Martin:
Marshall Law
Charlie Morgan:
Elton John/Tine Tuner
Geri Minelli:

Women in Music International

Daniel Oberman:
Usa TV/Pete Haycock
Andy Pyke:
Marshall Law
Pino Palladino:
Paul Young/The Who
Bill Rudolph:
The Hooters/Life
Howard Scarr:
Gong/Sound Designer

Fred Skidmore:

Dexy's Midnight Runners/Life
Chris Slade:
ACDC/D Control/Tom Jones
Nick Glennie-Smith
Tina Turner/ Roger Waters
Spike:
Quireboys/Damage Control
Nick Tart:
Life/Diamond Head
Brian Tatler:
Diamond Head
Pete Thompson:
Robert Plant/Robin Trower
Ruby Turner:
R Turner/Jools Holland Orch
ViX:
Fuzzbox/Sonic Circus
Pete Way:
UFO/Damage Control
John Wetton:
King Crimson/Asia
Jacqui Williams:

M People/

Blue
Graphic Design: Andy Airfix Graphic Designer, Satori Studios, Brighton, England.
Studios who have donated time to Robin George's Lovepower are:
Robannas, Birmingham England: Damage Control Music, Andalucia Spain: Pete Haycock Music, Frankfurt Germany: Indian Trails Recording Studio, Krum, Texas USA : Gold Coast Recording, Deaconsounds Prescott, AZ, USA: Queensland Australia: Sacramento Studios Alicanti Spain: Manic Drums, nashville,Tennessee USA: MelloLand Studios, Scottsdale Arizona, USA : CB Studios, Sweden: AC Sounds, London England: Slade Sound, California USA: Sonicast Recording, Florida USA: BrianT Sound, Stourbridge England: Dangerous Music Studios, Wolverhampton England: Quanah Recording Service, Dallas, Texas USA: Cooper Audio Engine at Kick Studios, Richmond, London: Charter House Studios, Camden, London,UK, Daniel Kresco, Mark Dearnley, MD Studios,LA,USA, David Rotham Studios, Birmingham, UK,
David Saylor Studio Birmingham England.
The CD features the "Children of the World Choir"
Reagan Alders, Dana Archer, Hayley Bond, Loris Barrant, Louise Bown, Charlotte Brookes, April Cayabyab, Aaron Cooke, Zaine Cooke, Nicole Cooney, Paige Cunningham, Elise Davis, Joanna Collins East, Kamara Francis, The Georgettes, Zoe Hibbert, Hannah Leaver, Sophie Lewis, Sarah Mukuna, Luke Morris, Tobi Odubanjo, Hauwa Onifade, Zoe Payne, Michael Reilly, Choral Richardson, Tia Riley, Fatima Shittu, Hope Smith, Sara Francis-Sterling, Georgina Taylor, Shannon Walker, Jodi Ward, Tamoy Watkins, Sophie Woodcock, Alarna Wye.

The LovePower and Peace Single features the "West Town School Choir"
Noha Mohammed Aly, Farhah Ajaz, Bilal Khaliq, Violet-Marie McDowall, Muskaan Tanvir, Sumi Lal, Mellissa Samani, Ben Copping, Hamzah Nazir, Lutfullah Sharifi, Imam Shahid, Segun Okunrinboye, Sumayya Zulfiqar, Aisha Yousaf, Muskaan Farooq, Mimi Rutta, Nicola Dawson

The "St Joseph School Choir" South Woodham Ferrers

Abigail Ainger,Amelia Allen, Aaron Cooke, Adam Doige,Alex Elias, Alex Longhurst, Alex Smith, Annie Wheate ,Bronagh Sayers, Caitlin Grainger, Callum Hull, Callum
McDonagh, Charlotte McDonald, Callum Smith, Chloe Quye, Daniel Hull, Emily Aquino, Evie O'Conner, Fergus Jein,, Grace Jennings, Harry Holbrook, Jade Arundell, Jay Blinkhorn, Jack Boland, Joshua Dave, Joe Terry, Juliana Spicer, James Holbrook, Kelsey Cheshire, Kristen Eklund, Lucy Doige, Mathew Barrett, Mia Elias, Michelle Odiba, Megan Owen, Niamh Sayers, Oliver Brown, Olivia Lawrence, Piper Simmons-Bigg, Sinead Dorks, Sean Mangan, Sonny McMonagle, Rachel Probyn, Thomas Rands, Thomas Rozee, Ricardo Almeida, Shrae Patel, Zaine Cooke.


Chingford Foundation School Vocal Group
Jessica Codling,
Katherine Rowland,
Danielle Marney,
Louise Green,
Diara Deeko,
Charlotte Draper,
Hannah Lamb,
Helen Cordina,
Jasmine Rigg,
Molly Martin,
Sophie Odart,
Shane Priest,
Reece Scott,
Jessica Edwards,
Rhianna Lee,
Emily Furniss.
Others who have donated time to Robin George's Lovepower are:
Photography David Brown (David Brown Photography), Renee Ginger, Ian Harvey, Natalia Presa, Garry Bushell, Bruce Mee, Paul Cole, Dmitry Epstein, Malcolm Dome, Dave Ling Mark Wheeler ,Tim Jones, Tony Keys, Vicki Michelle, Alain Robert and Brian Yeubrey, Jenny Tolley, Mick Payton, Debra Derryn, www.journalism.co.uk.
Videos Roy Cooke, Lance Nordli, Luis Febrer, Geraldine Cooke, Design Jai Curtis , LovePower Band Logo Charley Charlesworth, Ray Pocock Sponsorship and Design, Ana Alba Peluqueria, PR and Web Design Roy Cooke.
Others who have donated to lovepower and Peace:
www.clara.net: www.e-junkie.com: Steven Reid, Fireworks Magazine: www.
rocktopia.net
.
Artist/Charity Liaision:
Debra Sidebotham
.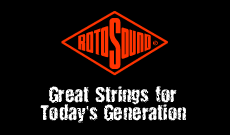 Robin George's LovePower , Dedicated to the good and the gifted we lost to soon...


Andie Airfix


Arthur Brown



Andy Pyke

Brian Tatler


Bill Rudolph

Bob Jackson





Charlie & Robin George, Daniel Boone


Charley Charlesworth

Charlie George

Charlie Morgan

Chris Cliff

Chris Slade

Connie Bloom

Daniel Boone



Darrell Bath

Dave Martin



David Byron

Debbie Bennett


Debbie Sidebotham


Dom Brown

Eddie Clarke


Fred Skidmore


Freya Copeland

Geraldine Blecker


Geri Minelli

Geri & Robin

Gus Dudgeon


Howard Scarr

Huey Lucas


Jaki Graham





Jaqui Williams


James Georgette


John Wetton


Karen Ann Hunter



Ken Hensley

Mel Collins



Michael Levine


Morgan Fisher


Nick

Tart




Pete Goalby




Kex Gorin


Nick Glennie-Smith



Pat Hannon




Pete Haycock




Pete Thompson


Pete Way



Pino Palladino

Robin & WIM Choir


Roger Flavelle





Ruby Turner


Sean Harris


Satnam Ramgotra

Spike






Steve Hunter


The Corvettes

The Byron Band



The Georgettes

Stevie Bray



ViX




ViX & Choir




Warren Beater

The Robanna Studio sessions in Birmingham (UK) 14th March 2009
| | | |
| --- | --- | --- |
| | It could have been chaos. Certainly it was the most frantic recording session ever, according to Robanna's studio in Birmingham, UK. But frantic or not, the result was the realization of a dream for rock star Robin George and Debra Derryn, MD of DCM Records. | |
By the end of the five-hour session – and with a little help from showbiz friends it's obvious that this is set to be one of the most exciting feel-good projects since Feed the World
Robin and Debbie arrived at the studio for an 11am start, chauffeured by TV Presenter Charlie George, photographer Fran George and Thomas Scott. Vix (Fuzzbox/The Kix) had arrived early and was joined by the DCM camera crew who were there to film the day's events: Lance Nordli, Renee Ginger (who had traveled from Spain) and Roy Cooke, from London.
| | | |
| --- | --- | --- |
| | Daniel Boone, who had also traveled from London that morning, was first into the studio. It was an emotional moment for those watching as he and Robin (who describes Daniel as his mentor) met again for the first time in 20 years. | |
"We've got something of a mutual admiration society," Daniel said later. "I love his guitar playing and he loves my singing".Robin rushed Daniel into the studio to sing a co-written song 'Another Lonely Night" and what a powerful, emotional vocal performance it was. Daniel was then ushered into the interview suite for what he described as "the best interview of my life" with Charlie George.


Kids from schools around Birmingham, and Essex who'd been expertly coached by Vix, arrived promptly, dressed in DCM signature black and red.


They sang a chorus from one of Robin's songs, 'World' with spine tingling emotion which won them a round of applause from seasoned stars.
The DCM crew was there to welcome journalists and photographers as well as Trudy Brown, representing No.1 Models' Agency.

Geri Minelli, coordinator for Women in Music International had specially formed a choir from her members to support the 'cause'.

They were next in the studio singing Robin's beautiful anthem, "LovePower and Peace."

They were joined by Freya Copeland (Angie, the copper from Emmerdale) who'd journeyed from London, Vix and music writer Debbie Bennett,

Robin was there to direct and captured some great vocal performances; stunning stuff!

Freya Copeland delighted everyone with her powerful and heartfelt rendition of "World."
Everyone was delighted to welcome Jaki Graham, Tony Ormsby (her manager) and Natalie Graham. Jaki and Robin were delighted to meet again, having worked together in the past and Robin wasted no time in escorting Jaki into the studio. The stars and Press in the control room and studio agreed to a man that her performance was breathtaking! Jaki was stunned to be interviewed by Charlie George who she'd last known as a baby.
| | | |
| --- | --- | --- |
| | | |

Andy Pyke (Marshall Law) was next in line for the interview suite and discussed his excitement over the forthcoming release on DCM of the new Marshall Law album, No Justice (produced by Robin and with tiny Charlie on backing vocals). He also emphasized how enthusiastic the whole band was to be involved with a project of this magnitude.
| | | |
| --- | --- | --- |
| | | |
"That was great! Like talking to a friend!" Andy commented before joining the male soloists in the Studio, Andy had done a great job of escorting the male pub party back in time for their recording and he was joined by Spike (who'd traveled from Newcastle), Daniel Boone and Robin for an outrageously great vocal session.

Pete Way did not disappoint, providing onlookers with a satisfyingly splendid Wild Man of Rock moment … nuff said!

Finally the whole gang joined in to belt out the choruses together. 'Love the groove!' Marshall Law exclaimed, "This is what our next album should be like … enough Metal!"
Could be interesting!
| | | |
| --- | --- | --- |
| | Rob of Robannas was an extremely genial host, putting everyone at ease with complimentary cuppas! | |
Messages of support and good wishes were received from all over the world ; from Charlie Morgan, Pete Haycock, Pete Goalby, Ken Hensley, Nick Tart, Conny Bloom and Pete Thompson and they were certainly there in spirit but physically in America, Japan, Germany, Spain, Sweden or Australia.

Certainly the day, which ended on time to the minute despite the frantic pace of events, will remain with all of us who were there for a very long time to come.

The CD promises to be a showcase of all that is great and good in the music industry; talented, creative artists producing something real and original – and from the heart.

Photographs reproduced by kind permission from: David Brown, Ian Harvey and Renee Ginger.
Other Credits :
Debbie Bennet; Music Journalist

:
Garry Copeland; Express and Star


Below is an extract from the article by John Ogden (Express and Star) to give you an idea of what's going on.

The LovePower project began with a conversation in the Andalucian mountain village in which Robin George now has his home, Robin explained, Over the years many artists have recorded my song, LovePower and Peace and I was telling a friend that one day I'd like to do a mix featuring them all.

It started as a single, then grew to an EP then as more and more artists joined the cause, they started contacting fellow musicians and now its a album packed with fantastic songs.

With 21st Century technology, geographical distance is no barrier.

Its amazing, says Robin.. A couple of weeks ago I recorded drummers Charlie Morgan in Nashville, whos played with Elton John and Kate Bush, Chris Slade of AC/DC and Damage Control in Los Angeles, Pete Thompson in Dallas, who's with Robin Trower...

There were also tracks winging their way in from Pete Haycock in Germany, Conny Bloom of Hanoi Rocks in Sweden plus Ken Hensley from Uriah Heep and Eddie Clarke of Motor Head sent tracks from Spain and London all in the same week.

He adds, Pete Thompson put me in touch with Pete Haycock from The Climax Blues Band whose superb slide guitar is a major feature of the album. He put me in contact with J Dom Brown from Duran and Morgan Fisher from Mott the Hoople who have both contributed fantastically to the album .

Robin also flew to England at the weekend to produce a massive vocal recording session featuring Pete Way of UFO, Daniel Boone, Jaki Graham, Marshall Law, Spike and the Quireboys, Vix from Fuzzbox and Emmerdales Freya Copeland.

There a packed album of songs featuring 50 artists and counting! All are written or co- written by Robin, except for Daffodils and a beautiful Phil Lynott track.

The power behind the whole project is the desire of all the artists to put something back.

The number of people wanting to take part is a huge tribute to Robin. Featuring on the album are, amongst so many others, genius bassist Pino Palladino, Ruby Turner, John Wetton of Asia, the late great David Byron, Pete Goalby of Uriah Heep, the late Kex Gorin of Magnum, Jacqui Williams of M People and Sean Harris of Diamond Head.

Robin has also worked with Thin Lizzy, Robert Plant, David Byron, Roy Wood Carl Palmer and Don Airey and Plant and Ted Nugent have recorded his songs.
A few of the artists have suggested forming the ultimate super group. I'd be interested in that. Robin smiled. Its years since I've been on a major tour and I think its time to get back out there, especially for something as fabulous as this.