**** Smash Summer with Summertime Reggae Rules****
OUT FRIDAY 10.07.2020
******** New Release 03/20 ********

Listen to the album on Spotify via this link: https://open.spotify.com/album/02qDdYxq3dbsknexpEYi0b?si=-HGVwT4xSSSmbtTHeUROiQ
View promo video for track "Cocoon" from the album at https://www.facebook.com/robin.george.3388/videos/2586270694985362/
Issued March 2020 by Singsong Music Marketing www.singsongmusic.com
Bittersweet Heart Beat Review
With each new release we are given a look at some of the different facets of Robin's musical style, Bittersweet is no exception.
Bittersweet Heartbeat is a musically hard hitting, lyrically BitterSweet collection of songs, with Robin's typical melodies still sitting strong within. This album, more than others, tells a story and offers a lesson in musical diversity.
Bittersweet Heartbeat starts off proceedings with some real dirty riffs before Robin throws in some moody vocals and typical of Robin George, plenty of harmonies; a real rock n roll love story.
Savage Songs begins with mellow acoustic blues, then Robin lets rip with his guitar orchestra. The vocals are bouncy and bright with a hint of venom.
Next is Rock n Roll Busynessman. It rocks along starting with a swirling guitar break before the story begins, I say story but the lyrics are all about the Managers withing the record industry and anyone in the music world will certainly recognise some of the song's sentiments and may even understand the inspiration for this rocking little toon. As with every track, Charlie Morgan's power drums are top drawer and lay a solid bedrock for the song.
Diva Machine is another stroll down the Rock/Blues road and lyrically follows on from the previous song, telling the story of a musician who no longer has to work with a Diva:
'Hydra upon me wild eyed frightening Snarling raging acting like you're four teens.'
I could certainly attribute this to quite a few singers, and not all female, and it has a great chorus.
Next is Read Between the Lines; a slower and more melodic song. It is a classic example of the melodic ballad Robin always delivers to great effect.
Rainbow Ridge is inspired in name by a beautiful spot in a local Spanish village, which is where the likeness finishes. Rainbow Ridge is as moody and meaningful as it gets and it's a song I can imaging sitting in the sun, chilling out to.
Next comes Cocoon another of Robins pretty melodies, with harmonies scattered around and some female vocals to add balance and lightness, if this one does get into your head and drive you mad, I don't know what will.
Freedom is the next superb song. Another moody groove, blues number accentuated by a wide bass riff. It may take a few listens to get into this but when it does, it haunts you.
Castles In the Sky visits the world of the struggling musician. A lament for lost dreams.
I've been building castles in the sky building them too high
It won't take much to bring them crashing down
We bounce back into the groove with Early Daze. When I first heard this, I thought if the Beatles were still around this is what they would sound like! It has melodies and harmonies galore. Is this my favourite track? Possibly yes. Should it be a hit? Most definitely. This is radio friendly and some.
Belief is musically full of harmonies and acoustic guitars, lyrically telling a story of religious diversity. I found myself enraptured by Robin's words leading into a calming middle eight, before being whisked back into the verses.
Home from the Wilderness kicks off with Charlie's wonder drums and Robin sliding his guitar. I can imagine this being sung on the set of a Spaghetti Western and if I had to compare this song to anything, I would say it's a worthy follow up to The American Way.
Closing the album is Summertime Reggae Rule, and the only way to describe it is that it is out there and not a song you would think of when you mention the name Robin George. I had the pleasure of grooving to the track on the beach in the Spanish Summertime. I really got into the mood of the song and could not stop humming it over and over again. It has reggae guitar, melodies flying everywhere, and an outrageously catchy tune. This is a song that should be played in every holiday resort this summer and should be a huge European hit.
Since writing this review, Planet Earth has entered a very different stage, and in this regard Robin has added a further track called somewhat appropriately "World Lament" which is a very poignant and meaningful ballad for the times we live in.
10/10
Limited Edition Bittersweet Heartbeat T-Shirts now available
CLICK IMAGES FOR FULL PREVIEW
Available for pre ordering now are these HI-Qual Bittersweet Heartbeat T-Shirts as modelled by Robin Himself
Available in all sizes, these are Superior Quality Fruit of The Loom T-Shirt, they can be done in Round Neck or V-Neck
Each T-Shirt has the CD cover on the front and the CD image on the rear, there are RG logo's on each arm and on the back
All T-shirts are made with the highest quality Vinyl to create a superior product, and can be personalised and signed in Vinyl by Robin
FOR DETAILS EMAIL: press@robingeorge.co.uk
| | | |
| --- | --- | --- |
| | UK Signed for Black T-Shirts | Europe Black T-Shirts |
| | | |
for tother colours please email press@robingeorge.co.uk
Robin did a very forthright and in depth interview on sunday to hear it here is the link below
Robin George Interview 12.02.19 - Skid's House of Loud
Now Available on Angel Air Records - The Critically acclaimed Rogue Angels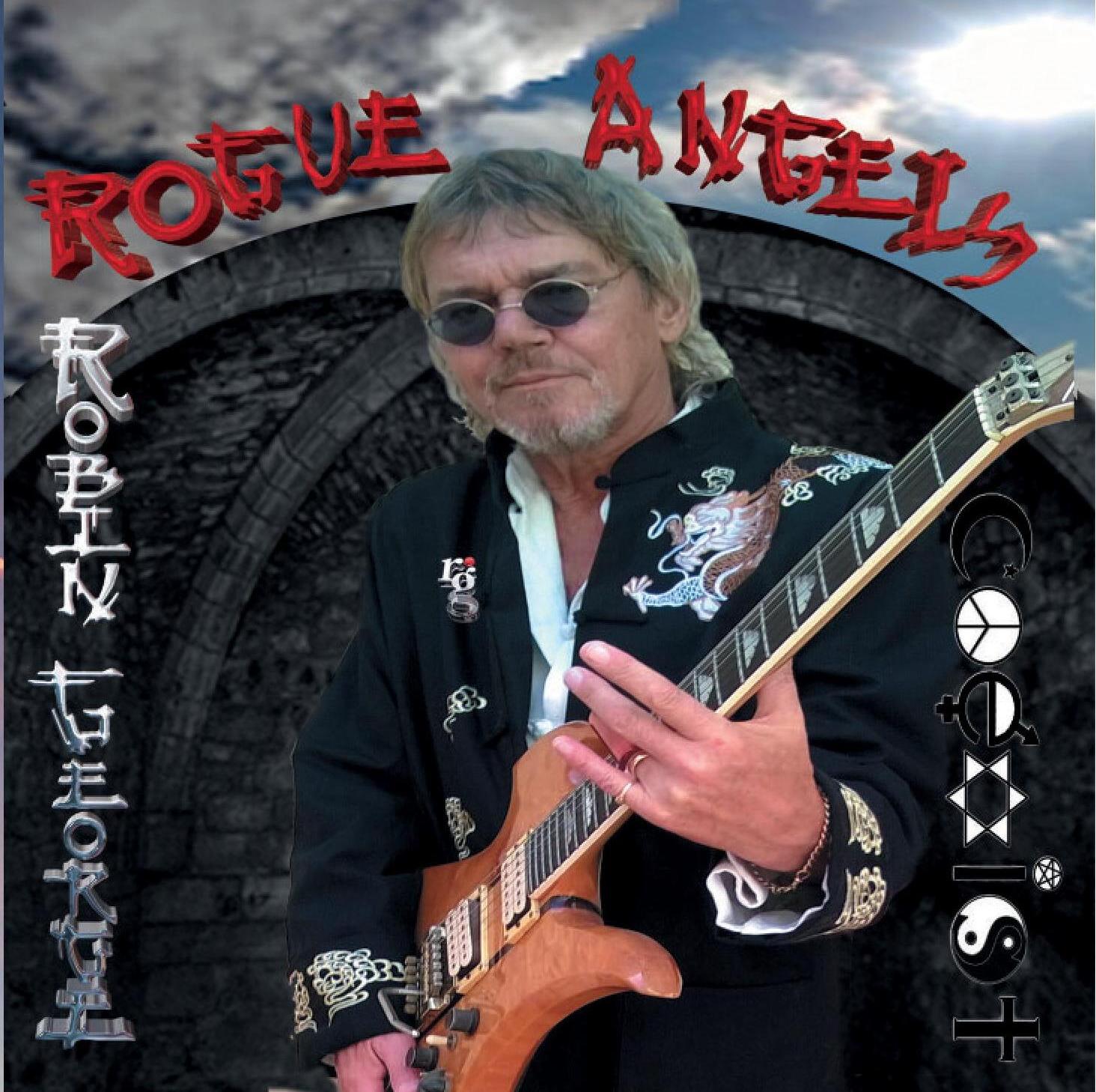 To see the video promo of "Dark and Stormy Night from rogue Angels Click HERE
Savage SongS is now released 08 02 2019
Click on Images to Buy Now
Click to see promo video for Savage SongS
I
would like to take this moment to thank the invaluable team behind the SavageSongS album; all the guys mentioned in the picture, but mostly Debs aka
Fiona Bond
for album cover design, video filming, editing and general inspiration. Of course, special thanks to
Charlie Morgan
, Mel Collins,
Jenny Darren
for her fab vocals, Klaus Bohlmann, Roy Cooke and Angel Air Records.
More thanks for radio, tv and press support which is much appreciated. You know who you are and so do I, ta
;)
It's out, it's done and time to move on! Great news afoot. Watch this space!!